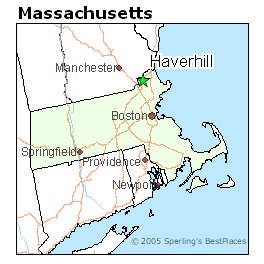 My good friend Fox hails from a place called Haverhill (
"helltown"
), Massachusetts. Fox is proud to be from Helltown, former dwelling place of Tom Bergeron, Rob Zombie and was even featured on
Chronicle
just last week!
Haverhill is so far North, we tell Fox she's from New Hampshire (get over it, you are). If you haven't had the pleasure of meeting a "hillie" up close and personal, I'll have you know that they are quite the treat. Most of them that were born and raised seem to maintain this distinct Merrimack Valley accent.
It very much resembles any other Boston accent, with just a bit more attitude. If not putting forth a tremendous amount of effort she
pahks her cah
, tells me i'm
retahded
and hangs out in the
pahlah
with her
mutha
.
On top of this accent, Fox is a terrible speller. I'm not trying to knock her intelligence, my girl's wicked smaht, she graduated cum laude (while I on the other hand graduated
cum friends
).
Here's a taste of this weakness of hers per some gchat convos:
Fox: i legit thought you were in a
hostidge
situation
Fox::im goin rouge
Me: rogue you mean? rouge means red in french
Fox: umm yeah not red, sarah palin style
Me: wow you can't spell
Fox: its so bad
Today, she shares this lovely gem with me....
Until around age 12 she legitimately thought her good friend's name was Robbit.
Robbit Fox, really?
If you don't share with Robbit, I'm not lettin' you in the cah.
I think Robbit can stay, let me ask his mutha.
Fox, I hope Robert's mother let him stay for dinner and you got to go in the car too.